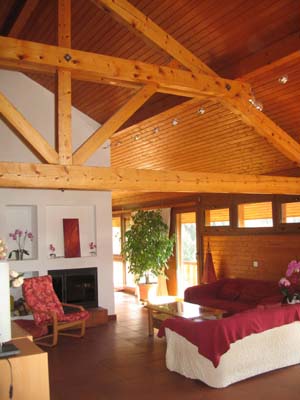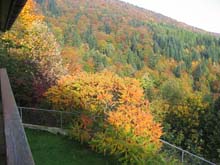 Your dog will live with us in the house, not in a cage, with his new friends.

Each day he is walked in the mountains and local countryside, and gets opportunities to play in the garden of more than 1'000 m2.

In the summer its swimming in the lake/river or shady walks in the forest.
Winter, of course, it's fun in the snow. In brief, your dog gets a fun holiday, free of leash!

During the rest of the day, there is no time to get bored, there is always friends to play with and plenty of cuddles for all...
After all this exercice, he is going back to his comfortable bed to have his well-deserved nap...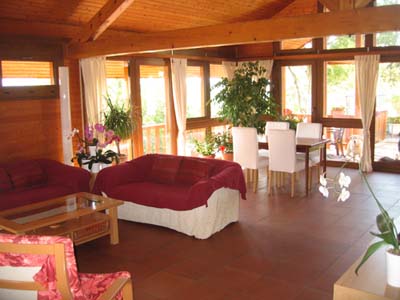 Your dog should be house trained, sociable and cat friendly. He shouldn't hunt wild animals during the walks and should respond well when we call him.

Also, vaccinations up to date, including protection against fox mange.

I also ask for a two day trial prior to your departure to avoid any bad experience during your absence.

All dishes, toys and beds are provided, but if your dog has a very special toy or blanket, please feel free to bring them along.

Food is not provided, as no dog has the same diet, so please bring his own food and medication.

Prices
Timetable